Industrial & Commercial Concrete Polishing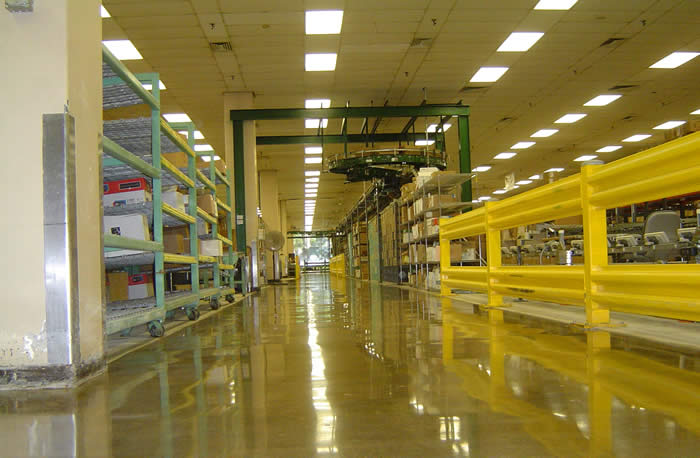 Concrete polishing 03 35 43 on commercial floors and industrial floors provides a beautiful, high gloss finish where image and safety are important. Commercial concrete polishing allows high traffic areas such as warehouse, retail stores and entertainment facilities can be designed to have a slip resistant and abrasion resistant floor finish. Industrial concrete polishing portrays a high quality corporate image especially for customer tours.
Concrete polishing floors is a process beginning with coarse diamond grinding progressing to finer and finer diamond grinding reaching the desired 'look' your company wants as a final floor finish. Concare's preparation and installation team installs a hardener or densifier application, or even a clear protective coating, where stain and spill protection is essential, to the diamond ground concrete sealing in the natural beauty with a glossy finish. For a super high gloss concrete polishing floor finish, Concare final processes your industrial or commercial concrete floor one final time with a burnishing machine.
Concrete Polishing Benefits include:
Reduce concrete floor dust
Increase reflective light levels
Easy to maintain
Aesthetically beautiful
Contact us to find out how concrete polishing can benefit your business.